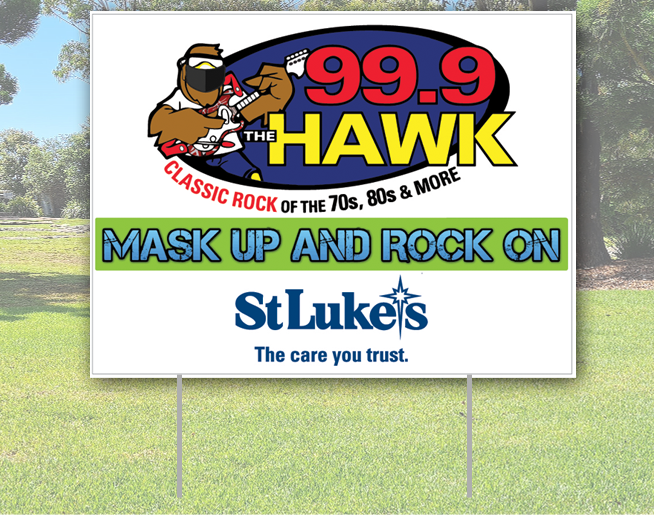 Soon we'll be back to hugging our loved ones, eating great food while enjoying the excitement of fairs and festivals, and perhaps most importantly… having the time of our lives at live concerts! And to get there, 99.9 The Hawk and St. Luke's want to remind everyone to "mask up and rock on"! If we all do our part, we'll cross the Covid pandemic finish-line in no time!  Let's make it happen!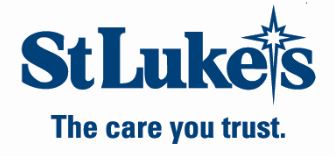 You can pick up your yard sign for FREE at:
OR
Make an appointment to pick up your yard Sign at 99.9 The Hawk Studios on Thursday, April 1st from 8am to 5pm OR Friday April, 8th from 12p to 2p. Email Hawk Promotions Director KJ, at k.j.zabala@cumulus.com with your day and time preference!