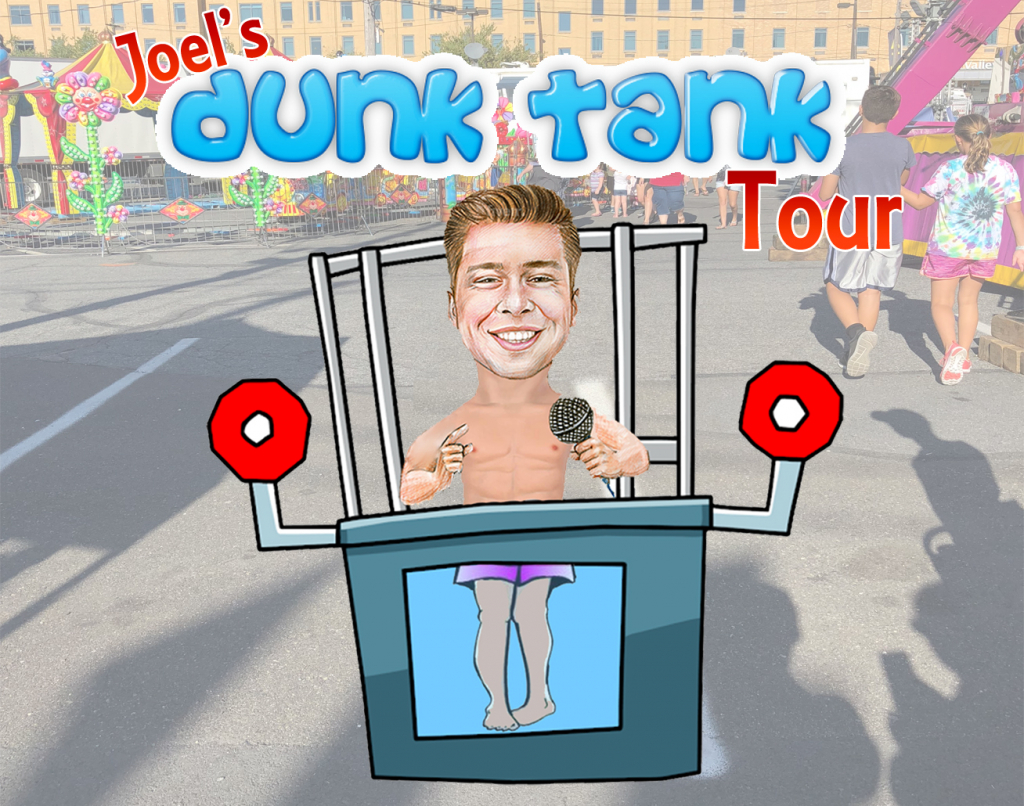 Join the Hawk Morning Show for JOEL'S DUNK TANK TOUR! Joel will be stopping at a few fairs and carnivals in and around the valley this summer. Once he gets in the dunk tank… your job is to DUNK him!

International Parking Day
We are conducting a donation drive for two of our local agencies; the Allentown Area Ecumenical Food Bank and the Sixth Street Shelter, which is a program of the Community Action Committee of Lehigh County.  Our donation drive, which consists of collecting donations of canned and packaged food and household items specified by these agencies, will run from August 2nd – September 17th.  We will present our collected items to these agencies on International Parking Day. On September 17, 2021, the APA will have a few hours of fun at our office location – 603 W. Linden Street.  We will host a "park" like setting, where folks can join us from 11:00am to 2:00pm for hot dogs, sodas, games, giveaways and raffle prizes. Our local radio station, 99.9 The Hawk, will be doing a live broadcast from our event, as well. There is even a chance to drop The HAWK's Radio Super Personality "Joel" into the Dunk Tank!!
Come dunk Joel on September 17th
And keep listening for more stops soon to be announced in Joel's dunk tank tour.
If you'd like to have Joel come to your carnival, fair, or event (dunk tank must be provided), please contact k.j.zabala@cumulus.com