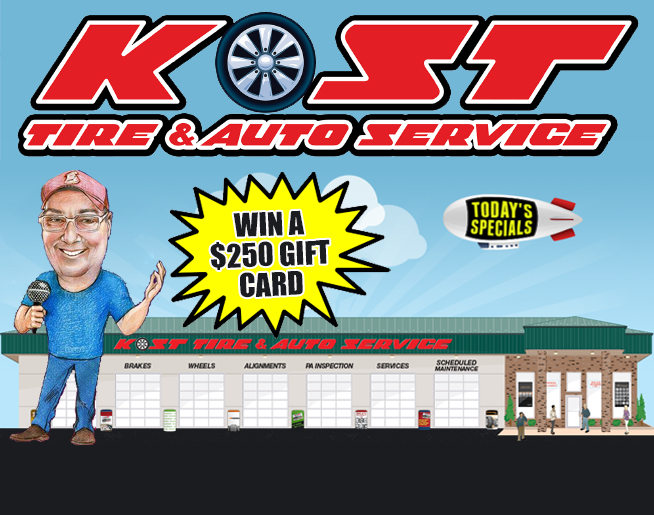 We're celebrating the GRAND OPENING of Kost Tire & Auto Service Center on Freemansburg Ave. in Easton by giving you a chance to win a $250 KOST Gift Card!
Simply Text:
BRAKES

to 610-904-9999 for your shot to win! And make sure you visit the stations Facebook page to get even more great offers with Rick Michaels!
Restrictions apply. See rules for details.
KOST TIRE GIVEAWAY RULES – JUNE 2023