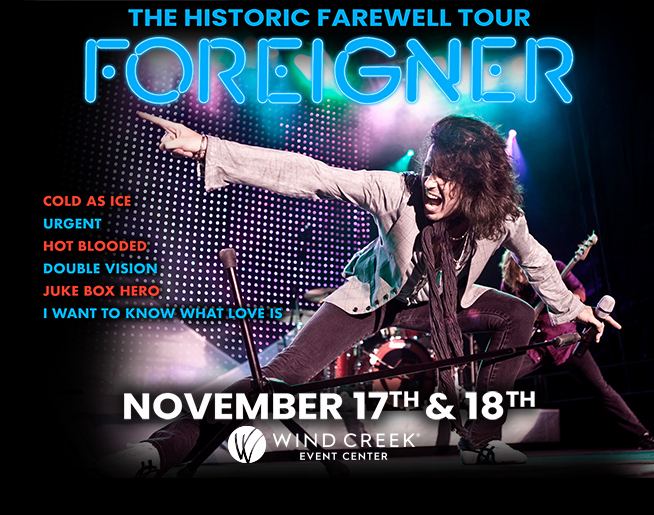 Foreigner's "Farewell Tour" is coming to The Valley for TWO shows!
See Foreigner…LIVE at the Wind Creek Event Center in Bethlehem Friday and Saturday November 17th and 18th!
For your chance to win tickets to one of the shows all weekend long, listen for the keyword to text to 610-904-9999….
Catch Foreigner LIVE on their "Farewell Tour"…from 99.9 The Hawk!
CLICK HERE FOR TICKETS AND INFO
WODE Foreigner Weekend Sept2023 Rules