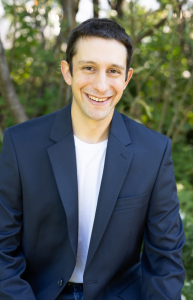 I have deep roots in The Valley and Poconos, having started my radio journey at WESS in East Stroudsburg University. With a degree in Communications, I honed my skills and shared the best of the oldies during my 5-year stint at WESS.
Simultaneously, I ventured into radio across town at WAEB-FM and later found myself at WSBG/WVPO in Stroudsburg. The journey continued with "The Bone" and eventually led me to program "Spin Radio." In 2009, I joined The Hawk in the promotions department, where we might have crossed paths before. Over the years, I've delved into various aspects of radio, from engineering to scheduling commercials and website management. It's been a thrilling ride. Fast forward to today, and I proudly serve as the Program Director of The Hawk, enjoying the opportunity to connect with you every weeknight.
Beyond radio, I relish my time in the great outdoors. Whether it's hiking, biking, or simply basking in nature's beauty, I find solace in being outside (although yard work isn't my favorite pastime).
When I manage to break away, you'll likely find me at the shore, embracing the warmth of a sunny day complemented by a refreshing sea breeze. And like most people, I do enjoy indulging in TV shows and movies. Lately, I've been revisiting beloved classics like Twister and Tommy Boy, and my go-to binge-watching choices include 24 and Boston Legal.
Shoot me an e-mail, to say hello and let me know what's up…and thanks for listening to The Hawk!!